How do you combine a love of travel with a curiosity about infectious bugs?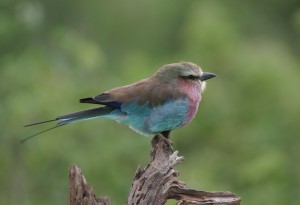 Susan Kuhn, MD, Clinic Director
Committed to comprehensive high-quality care for travellers, Dr. Susan Kuhn is the founder and Medical Director of  Odyssey, which opened its doors in 2000. Trained in pediatrics, infectious diseases, as well as travel and tropical medicine, Dr. Kuhn has a pediatric infectious disease practice at Alberta Children's Hospital, and sees adults in consultation for tropical infections at Odyssey. Dr. Kuhn is passionate about the health of travellers, immigrants and refugees of all ages.
Dr. Kuhn takes every opportunity to expand her horizons abroad through work, education, and leisure. It may be seeing the jungles of Costa Rica on her knees with a 3 year old; watching a breathtaking sunrise on the summit of Kilimanjaro; teaching residents in the hospitals of Vientiane; learning from local doctors in a malaria research station in Thailand; picking up some WWI history from her son in the Somme; or encountering sea snakes in the Mergui Archipelago of Myanmar. She lives vicariously through her patients to learn as much as she can about the places she hasn't yet visited.
Rudy Zimmer, MD
Dr. Rudy Zimmer is a Public Health and Preventive Medicine specialist with a Certificate of Knowledge in Clinical Tropical Medicine and Travellers' Health (CTropMed®). After nearly 15 years in travel and tropical medicine practice at Odyssey, he continues to provide a full continuum of services from pre-travel prevention to in-country support to post-travel acute care and ongoing health surveillance for expats.
Dr. Zimmer is a clinical assistant professor within the University of Calgary's Department of Community Health Sciences, and is involved in travel medicine training of resident doctors here at Odyssey. More recently, he has become an Oil & Gas UK registered doctor as well as a DMAC Level 1 medical examiner of commercial divers, as well as addressing the needs of business travellers in general.
As member of the editorial board of the Journal of Travel medicine, Dr. Zimmer is working toward improving the medical literature on travel and tropical medicine through reviews and primary research.   He is also a medical consultant for Alberta Health Services (Calgary Zone) overseeing travel health services and HIV post-exposure prophylaxis. He is also an expert in risk communication.
His medical career has taken him to Kenya and Tanzania, as well as rural and remote Canada. Having started his travels as a teenager, Dr. Zimmer loves to backpack independently, including 30 years of trips to places such as: Tibet, Myanmar, Eastern Europe, Nepal, India, China, Costa Rica, Thailand, Morocco, Malaysia, Peru, Indonesia, Australia, New Zealand and Fiji. On reaching the age of 50 years old, he successfully reached the summit of Mount Kilimanjaro on a full moon night.
His opinionated website on travel health issues is found here.
Chris Sarin, MD
Chris is a dual trained family physician and Community Medicine Specialist. His work focuses on preventive medicine and public health. He works for the First Nations and Inuit Health branch of Health Canada and at the Elbow River Healing Lodge in downtown Calgary. A travel addict, he still gets away at least once a year with his wife and young family. Favoured destinations are Latin America and India but he is on the lookout for new adventures.
 Andrea Hull, MD
Dr. Hull is a family physician practicing in Calgary with an interest in travel medicine, refugee and women's health. These interests led her to pursue an extra year of training in Global Health which took her to Nunavut, Mexico, Belize, Costa Rica, Guatemala and Hungary. She also completed her Diploma of Tropical Medicine and Hygiene (DTMH) in Peru. In her free time Andrea continues to enjoy traveling locally and abroad.
Allison MacQueen, MD
Dr. MacQueen is a family doctor with a special interest in Travel Medicine, International and Women's Health. She obtained her Certificate in Travel Health in 2010 and is a member of the International Society of Travel Medicine. Since 2009, she has been lucky enough to experience several trips as a medical volunteer in Peru, Haiti and Honduras. Drawing from her volunteer and personal experiences, as well as her education, she is thrilled to be involved in providing travel advice.
Viki Jerke, RN
Viki is a Master's prepared Registered Nurse with an interest in travel health and immunology. Working in Travel Medicine since 2008, Viki obtained her Certificate of Travel Health in 2011 and is a member of the International Society of Travel Medicine. A love of learning and an interest in archaeology have taken her to 5 continents so far, and although she's quick to admit that her trekking days are over her travelling days are not.